Dental Services for Children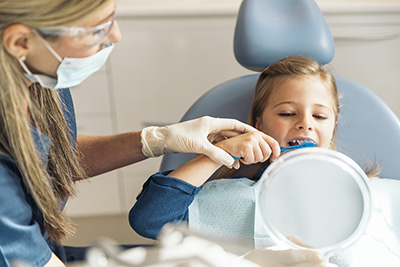 Because we want your child to develop a positive life-long relationship with the dentist's office, we do our best to calm their fears and make them feel comfortable.
At around 3 or 4 years of age we suggest bringing your child with you to your regular scheduled visit. Depending on how comfortable your child is, they can go for a ride in the chair, and we may count, and polish their teeth.
During a regular examination we will make sure that your child's teeth are healthy and that, as parents, you have the best information about oral hygiene and diet to prevent tooth decay. For older children, we provide a dental examination, tooth cleaning, fluoride treatment, and x-rays when needed.